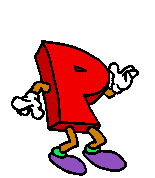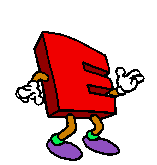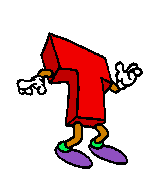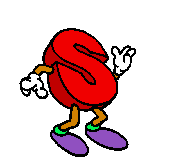 TO PRINT OUR P.E.T.S. BROCHURE CLICK HERE!
Word File - 2 Pages Print Back to Back
P.E.T.S., or Prevention Education and Training Service. Is a two fold program using canines that are trained therapy labs and certified narcotic dogs. Each canine is specifically trained to be in a school environment. They accompany us on campus even in education classes as teaching tools. Our education program is an alcohol, violence, and other drug prevention curriculum. Professionally evaluated to meet Safe and Drug Free Schools "Principles of Effectiveness". The curriculum consist of age appropriate lessons K-12, taught in classrooms (not assembly). There are 20 individual lessons. Elementary programs focus on self esteem, self control, anger management, stranger/violence safety, and peer pressure. Jr. High programs provide information on drug effects, drug ID, peer pressure, and specific help resourses. High School programs center on self responsibility, community responsibility, specific help resourses, and responsible choices. Following programs, the canine executes a search demo to reinforce their capabilities after which, students pet and interact with the dog if they wish. Our message to the students is " We are there to keep them safe not get them in trouble". Most students truly enjoy their k-9s presence on campus.

Schools need not be locked down for search and students may mingle with the dogs in the halls! Our canines are extremely clean at all times and must be nationally certified through N.N.D.D.A. Two canine officers, along with two L.E.T.S. Master Trainers, train our K-9 teams. Canines are capable of detecting the odor of M.J., Cocaine, Heroin, Meth, Alcohol, and Gunpowder. Searches are not pre-arranged by the school. We never act in the role of a law enforcement officer, but our K-9 teams are trained and licensed to search all interior and exterior areas including parking lot. We do not participate in discipline or interrogation of students. Activity concerning the school is strictly confidential. We respect our students and follow legal guidelines to a tee! Staff do not wear uniforms/badges or carry firearms, choosing to promote a nurturing and approachable image instead.

P.E.T.S. representatives are very dedicated and have earned an impressive reputation in the schools we serve and with respective local law enforcement. A very diverse list of references are available upon request. P.E.T.S. is very cost efficient, with yearly contracts providing education and search year round. Maintaining a highly visible presence (at least once a week on campus) to create an effective deterrent on campus. As a Not for Profit, exclusively serving schools we work with districts to meet their financial and individual needs including pilot programs. P.E.T.S. offers excellent parent programs that the district may take advantage of for PTA/PTOs, Faculty meetings, or school related programs ie. "Red Ribbon".
We are not a drug dog company, our staff is very dedicated to the implementation of effective and interactive prevention curriculum for students, faculty, parents, and the community. Students communicate with us and the dogs along with requesting information or confidential help on our web site, through letter writing projects, or when completing confidential evaluation forms of the program. Open lines of communication builds trust between the students and our reps. Please feel free to contact P.E.T.S. for more information or to set up a time when we could visit with you and/or arrange demonstrations of our program curriculum and services.
P.E.T.S. is licensed and operates within the rules and regulations of The Drug Enforcement Agency Lic #RN0265466, Texas Department of Public Safety Lic# 20117978, Texas Commission on Private Security Lic#A10166. Our curriculum is copyrighted, P.E.T.S. logo is service marked and P.A.W.S. camp program "Prevention Awareness Week for Students" is a subsidiary of the non-profit P.E.T.S. Licensed by the Texas Secretary of State Charter #01622040 Complete Liability Insurance coverage. Web site registered as a private creation of Ronda Thompson.
TO PRINT OUR P.E.T.S. BROCHURE CLICK HERE!
Word File - 2 Pages Print Back to Back


To review a partial list of "References"
and our "Wish List"...click here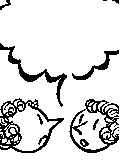 Contact Ronda Thompson at:
petsprogram@hotmail.com
Phone 903 413-1615, (903) 883-0665 OR (225) 869-4928
EVERYONE!...Working together for Drug Free Schools!
"COME JOIN US!"
Email for more info



Click on my DREAM DOG for: Links to Our Associates!


"Super Snooper Programs"

NATIONAL NARCOTIC DETECTOR DOG COMPETITION!
Click Here: Peek at our Prizes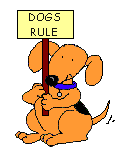 All Donations to the P.E.T.S. Program are 501(3)(c) tax deductible! More importantly, you can make a positive difference in the life of a child. If you are interested in making a donation or in volunteering, please click here and fill in the brief form indicating which portion of the program you would like to make your gracious gift. Thank you from the P.E.T.S. staff, our students, and our k-9s!
DOG PAGES OTHER PAGES


HOME
For Client or Consumer Information:
Texas Commission on Private Security
4930 S. Congress Ave. Suite C-305 Austin, Texas 78745
Phone 512 463-5545 or www.tbpi.org
United States Department of Justice Drug Enforcement Administration
Headquarters Central Station P.O. Box 28083 1 800 882-9539
Texas Department of Public Safety Controlled Substance
P.O. Box 4087 Austin, Texas 78773